What is the Difference: Frameless vs. Traditional Kitchen Cabinets
Is it time to replace your kitchen cabinets? You've been scrolling through catalogs and found references to frameless and framed cabinetry. What does that mean? Your friends at Kitchen Concepts in Tulsa are here with the answers.
Fully-Framed Cabinets Offer Endless Customization
American cabinet makers have been crafting fully-framed cabinets for centuries. The front of the cabinet box is framed by 1 1/2 inch strips of wood that give the box more stability. The cabinet doors are attached to the front of the frame. You will likely see the hinge hardware on the front of the cabinet.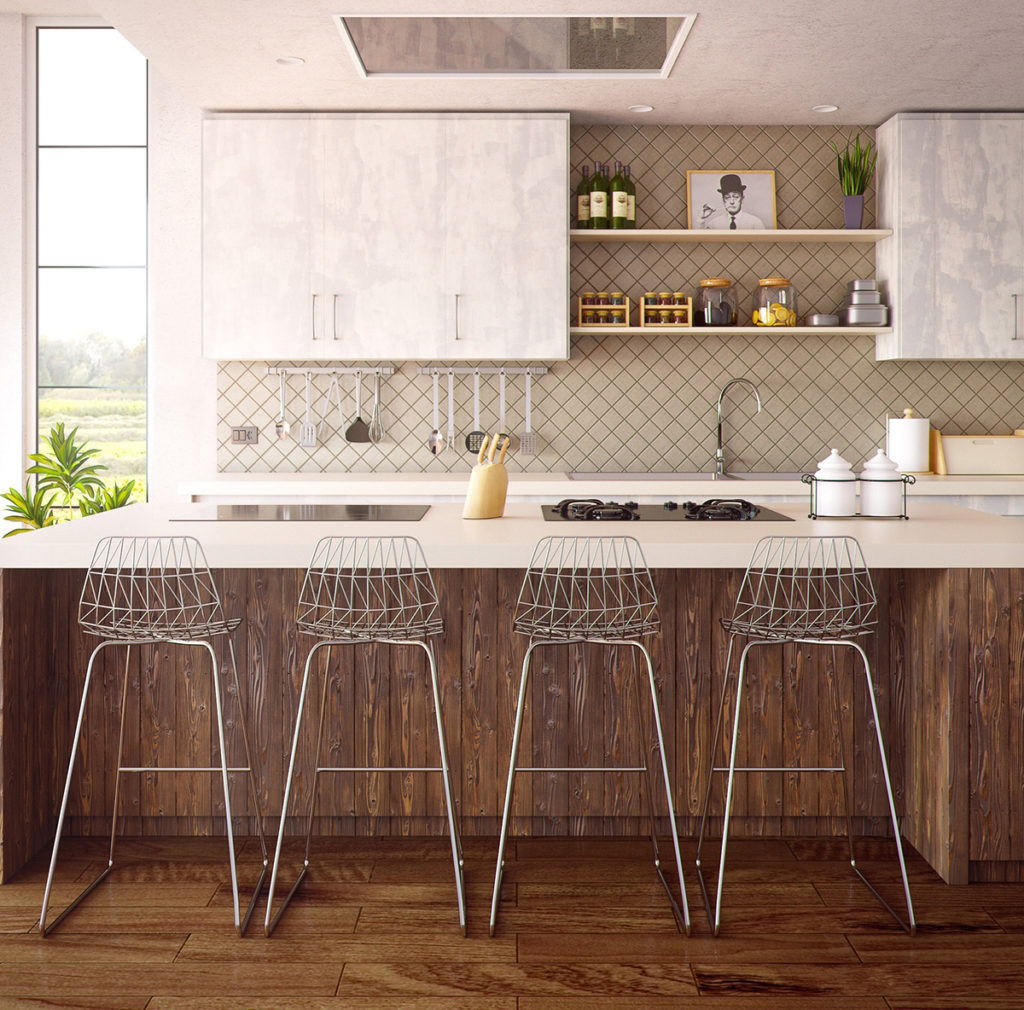 Contemporary kitchen designers still use the framed cabinet construction when crafting fully custom kitchens. You can create cabinets as wide and tall as you like since the frame makes the cabinet structure more durable. You may end up with a stile in the middle of a wider cabinet. This can limit the size of pots and pans that you can fit through the door. But your designer should be able to recommend options to overcome storage challenges.
Full and Partial Overlay is Possible
While you may imagine that a framed cabinet will look like your grandparents' raised panel design, that is not always true. That vintage look is a result of a partial-overlay where some of the frame remains visible with the door closed. You can still order the contemporary full-overlay for your doors. This hides the front of the frame, leaving a crisp modern appearance.
Frameless Cabinets Give You Easy Access to Everything
Frameless cabinets first appeared in Europe. The box of the cabinet is made with slightly thicker wood to give it more strength and rigidity. The mounting hardware for the door is screwed to the inside of the cabinet box. Less material is used for this type of cupboard. Frameless cabinets are often listed in the more budget-friendly cabinetry catalogs, but that does not imply they are of poor construction.
Because there is no frame, it is easier to reach into every corner. There is typically no middle stile that might block you from loading in larger dishes. Even your drawers are wider, adding extra valuable inches to your utensil storage system. Frameless cabinets only offer full-overlay door designs.
Custom cabinet makers may not opt to use the frameless design as extra wide or large cabinets will not have the structural integrity needed for daily use.
Which One is Right for Me?
Both framed and frameless cabinets are available in a huge array of finishes and styles. Most homeowners will not see the difference between the two types of storage during daily use. You can find both types in all budget ranges. Finally, you can expect either one to stand up to plenty of abuse over the years. Ultimately, if you see something that you like, that should be the one!
Come visit our stunning showroom at Kitchen Concepts and see for yourself the variety of options available in cabinet construction and design.