Trending Kitchen Appliances: Selecting the Function that Fits Your Lifestyle
Is it time to refresh or renovate your tired kitchen? While you may be dreaming of a matched suite of stainless steel appliances, it is also smart to think about what they can do to support your hectic lifestyle. If you need to touch before you buy, think about visiting the showroom at Kitchen Concepts in Tulsa where we feature the luxury Signature Kitchen Suite line of appliances.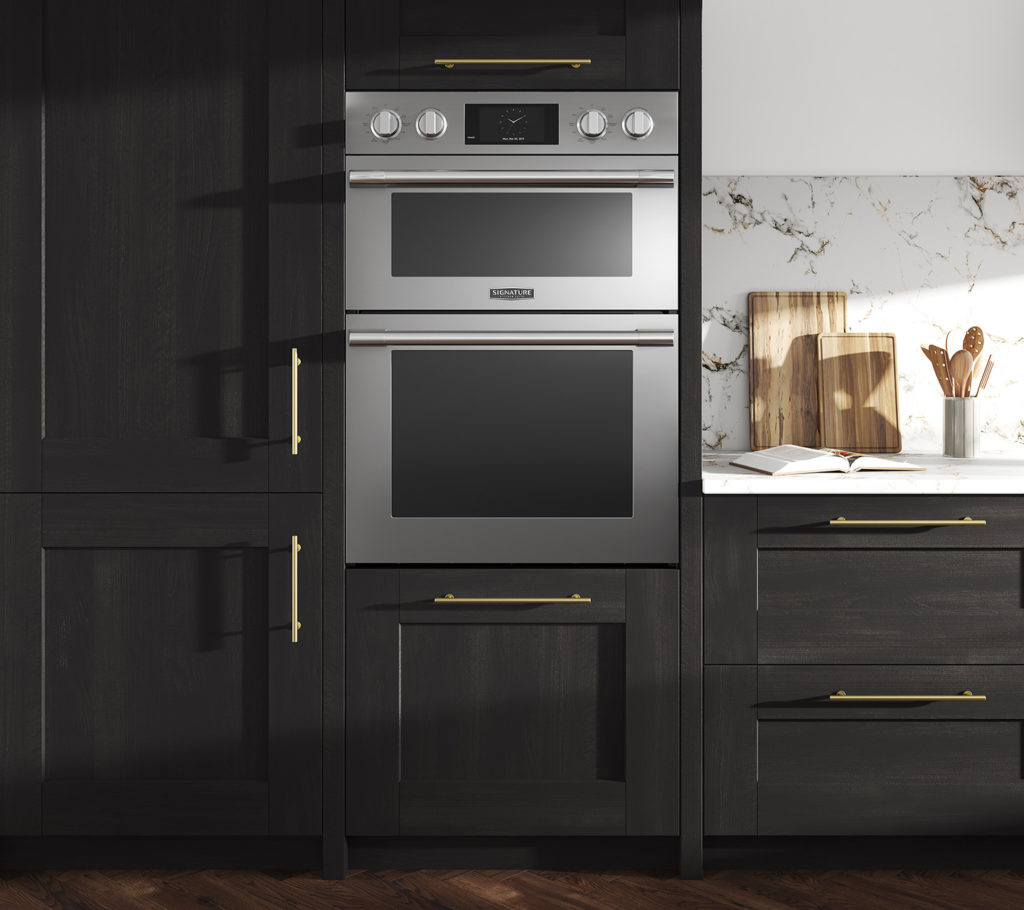 Smart Technology Keeps Your Refrigerator Stocked
How often have you been sitting in your office and became inspired to whip up some shrimp scampi when you get home, but discover that you are out of butter and garlic when you get home? Opt for a smart refrigerator with an interior camera and connectivity to Alexa or Bixby. Login to the fridge on your phone, pull up an image of what is inside, and if you are out of a key ingredient, place an order for pickup on your way home. Some of these models also help you find recipes, can leave a video message for the family or can adjust the temperature for the veggie crisper using its touchscreen.
Wall Ovens Designed to Prepare the Complete Feast
Have you ever struggled to produce a holiday meal using your single oven and four burners? Opt for a 30-inch Combi Wall Oven by Signature Kitchen Suite and speed up bake times with convection and steam oven technology. The dual ovens let you broil the steaks while baking the souffle at the same time. If you never plan on roasting a whole turkey but turn out dozens of cookies every week, look for a double-oven that fits into the same space as a traditional single.
A Coffee Machine that Leaves more Counter Space
Cluttered countertops make you see red. Eliminate that particular frustration by adding a hidden pop-up shelf for your coffee machine. When it is time for a morning brew, press a button, and your friend rises into place. Once your hands are wrapped around the warm cup, hit the button again. The machine drops out of view and your empty countertop slides shut, ready for food prep or serving. Also, ask about dropdown units that can hide your toaster in an upper cabinet when not in use.
Hiding Exhaust Vents in Plain Sight
Exhaust hoods have become focal points for contemporary kitchens, often finished in gleaming stainless steel or hammered copper. If you would rather not stare at a massive exhaust fan structure, think about hiding your exhaust system under the counter behind the cooktop. When you turn on a burner, it rises up while turning on the fan. Smoke never gets a chance to gather in a haze over your head. Everything tucks away when you turn off the heat. These are becoming more popular for homeowners that want their cooktop installed on the island.
At Kitchen Concepts, we embrace the concept that every kitchen should reflect the unique purpose and personality of the chef. Give us a call and learn how your kitchen renovation can be customized to make your life more convenient and beautiful.